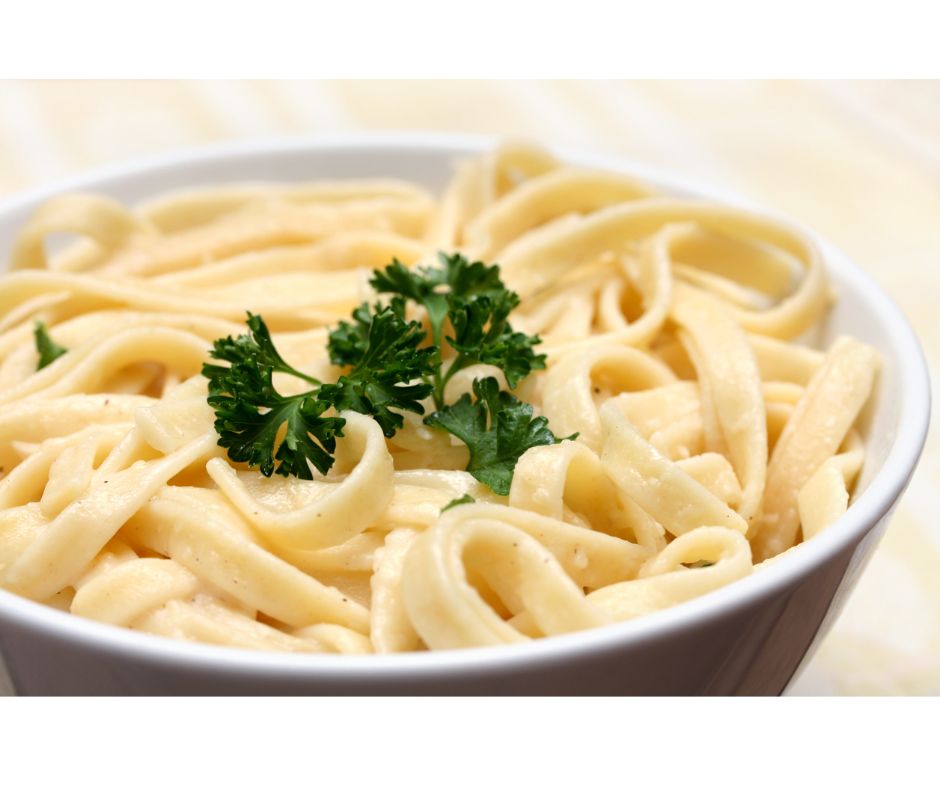 1 stick of butter
1- 8oz package cream cheese softened and cut into cubes 
1 cup half and half
1/3 cup Parmesan cheese, grated

​In a sauce pan, melt the stick butter over medium heat.
Add in 2-3 Tbsp of Glorious Garlic Seasoning
Add in softened cream cheese cubes and stir until cream cheese has melted.
Slowly poor in 1 cup half and half and whisk for a few minutes.
Add in Parmesan cheese and stir until it is blended
Stir on low until sauce thickens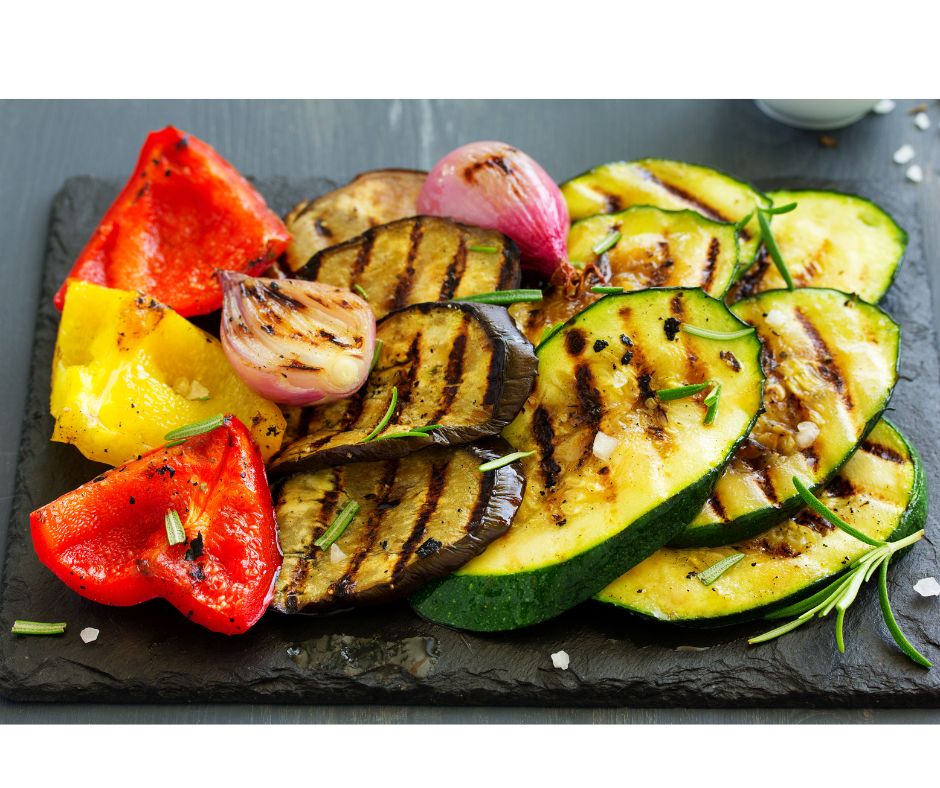 2

 

medium zucchini

, 

about 8 oz each, sliced 1/4 inch thick

1

 

tbsp

 

olive oil

, 

extra virgin

1

 

tbsp

 

red wine vinegar

2-3 Tablespoons of your favorite Starla's Seasoning Mix – Peppercorn Ranch, Mustard Horseradish, Twisted Tomato, Grandma's Garden, Citrus Dill, Mango Chipotle…

Kosher salt

Freshly ground black pepper
Preheat grill on medium-high. In a large bowl, toss zucchini with oil, red wine vinegar, and Seasoning Mix. Season with 1/4 teaspoon salt and black pepper, to taste.
Once grill is hot, carefully use tongs to rub an oiled paper towel over grates to clean.
Using tongs, place zucchini on grill. Cover and cook, 2 to 3 minutes. Flip and continue cooking on high, covered, 2 to 3 minutes more
When zucchini is tender, remove from heat, taste for salt and adjust as needed and eat right away.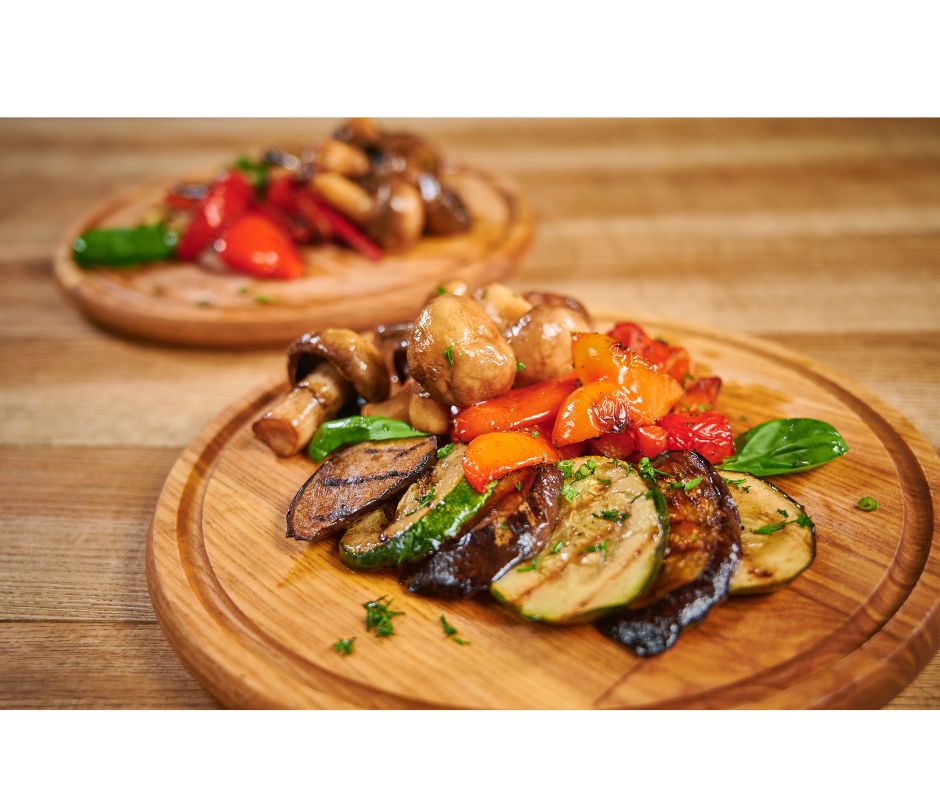 Grandma's Homemade Mac & Cheese
It is so easy to make your vegetable kabobs taste flavorful. 
Marinade your vegetables with a little olive oil and a few Tablespoons of your favorite Starla's Seasoning Mix.
Watch as my mom and I make this easy Grandma's Healthy Mac & Cheese
RECIPE:
3 cups water
3 cups dry elbow macaroni
1/2 tsp salt
SAUCE:
4 cups cheddar cheese or Parmesan cheese or 1/2 of each
1 Tbsp butter
1 (15–oz) can evaporated milk
1/2 package of Nacho Mama Seasoning Mix
4 oz cream cheese, room temperature
Optional: Add cooked bacon, sausage, hamburger, shredded chicken, pheasant, or turkey.
Preparation:
Place the water and macaroni in a pressure cooker. Lock the lid into place and cook on high for 5 minutes.
When the pressure cooker has finished, quick-release the pressure and carefully remove the lid. Stir the macaroni to break it up, and then add the evaporated milk mixture, shredded cheese, Nacho Mama Seasoning Mix butter, and cream cheese. Set the pressure cooker to the warm setting and stir until the sauce thickens and the cheese has melted.
*If you do not have a Power Cooker you can do this on the stove also. Just cook your noodles, then make the sauce on your stove top and pour over noodles after it is well combined.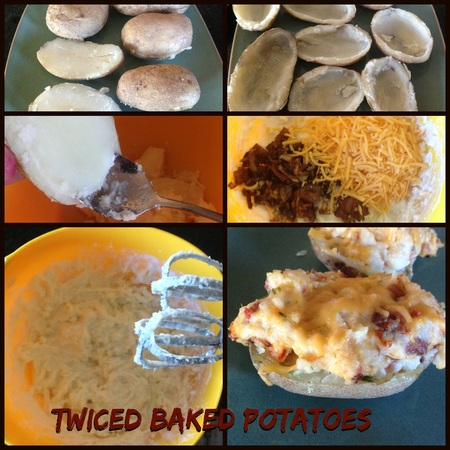 TWICE BAKED POTATOES
6 large baking potatoes
½ cup real bacon crumbles
1 cup sour cream
½ cup milk
⅓ cup butter
½ package Cheesy Bacon Ranch, Peppercorn Ranch, BLT, or Glorious Garlic Seasoning Salt & pepper to taste
1 cup shredded Cheddar cheese
8 green onions, sliced
Preheat grill to 350 degrees F. Place potatoes on grill and close lid. Grill for 1 hour or until a fork can easily slid into the potato. Remove from heat and let cool just until you can touch them comfortably. Cut them open lengthwise and remove the cooked potato flesh. Leave a ¼ inch of potato meat connected to the potato skin. In a mixing bowl, mix the potato flesh, sour cream, milk, Seasoning, butter, cheese, bacon crumbles and chopped green onions. Replace stuffing mixture into the potato skins. Grill with the lid closed for 15 – 30 minutes.
Grandma Carol's Cheesy Mashed Potatoes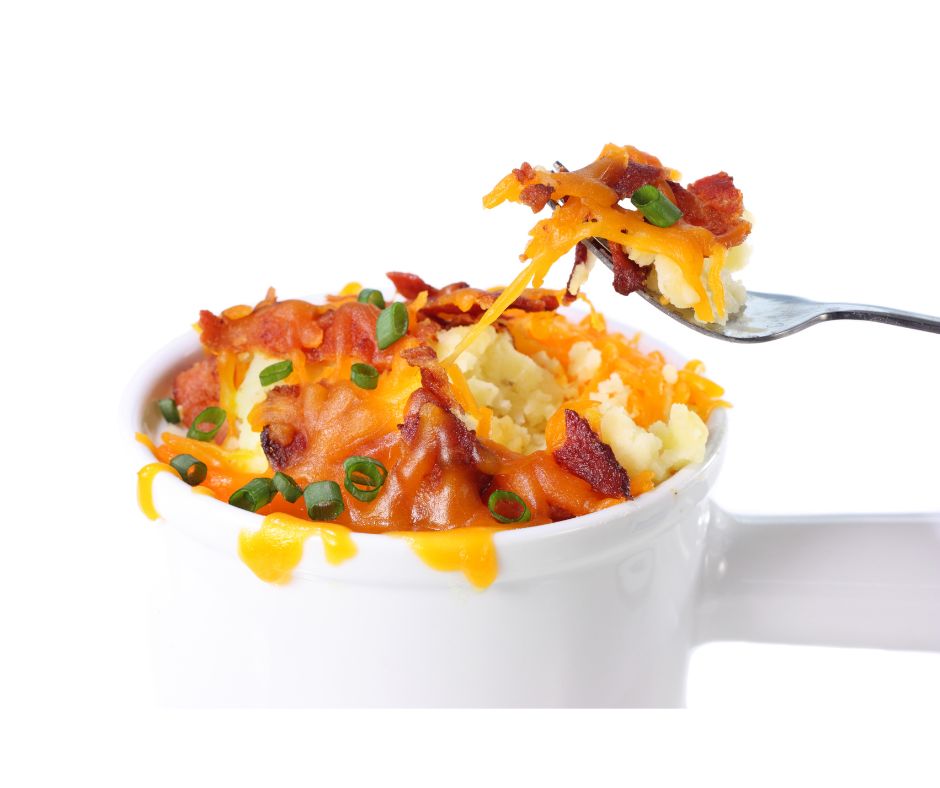 1/2 packet Peppercorn Ranch or Glorious Garlic Mix
8 cups prepared mashed potatoes
3 Tbls. butter, softened
1 cup sour cream
2 cups shredded cheddar cheese
3 Tbls. of Diced Onion (optional)

Preheat oven to 350°. Grease bottom of 9×9-inch glass casserole dish. Use 8 cups of real mashed potatoes. Add Glorious Garlic Mix, butter, sour cream and 1-1/2 cups cheese, and onion. Mix well. Spread mixture into greased casserole dish. Sprinkle remaining cheese over top and bake until bubbly and brown for approximately 20 minutes.
​​Scalloped Potatoes & Ham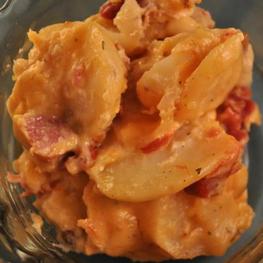 This dish is a crowd-pleaser with its creamy sauce, chunks of ham and
potato slices and a nice hint of garlic!
Ingredients:
•6 tablespoons butter, divided
•1/4 cup all-purpose flour
•1 teaspoon salt
•2 Tablespoons Glorious Garlic, Peppercorn Ranch or Grandma's Garden Seasoning Mix
•1/4 teaspoon pepper
•3 cups 2% milk
•6 cups thinly sliced peeled potatoes
•1-1/2 cups chopped fully cooked ham
•1 small onion, grated
Optional: 1/2 cup shredded cheese
• In a large saucepan, melt 4 tablespoons butter. Stir in flour, Seasoning Mix, salt, and pepper until smooth. Gradually add milk; bring to a boil, add cheese. Cook and stir for 2 minutes.
• Combine potatoes, ham and onion; place half in a greased 2-1/2-qt. baking dish. Top with half of the sauce; repeat layers.
• Cover and bake at 375° for 65-75 minutes or until potatoes are almost tender. Dot with remaining butter. Bake, uncovered, 15-20 minutes longer or until potatoes are tender.
Loaded Hasselback Potatoes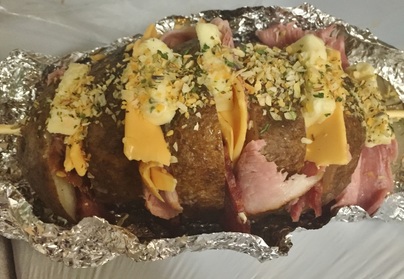 Large potatoes, baked 
Sliced ham
Cooked bacon slices 
Cheese slices
Butter 
Starla's Seasoning Mix– Glorious Garlic, Peppercorn Ranch, Citrus Dill, Parmesan Pesto, Grandma's Garden, or Nacho Mama
-Slice baked potatoes without cutting all the way through the bottom. 
-Between the cuts, stuff a slice of cheese, bacon and ham.
-Add small dabs of seasoned butter on top of each of the slices. -Salt & pepper to taste. 
-Wrap potato in double layer of tin foil lightly sprayed with cooking spray.
-Place on a hot BBQ for 20+ minutes or until potato is hot and cheese, ham & bacon have melted together. 
-Top with sour cream, green onions, more bacon.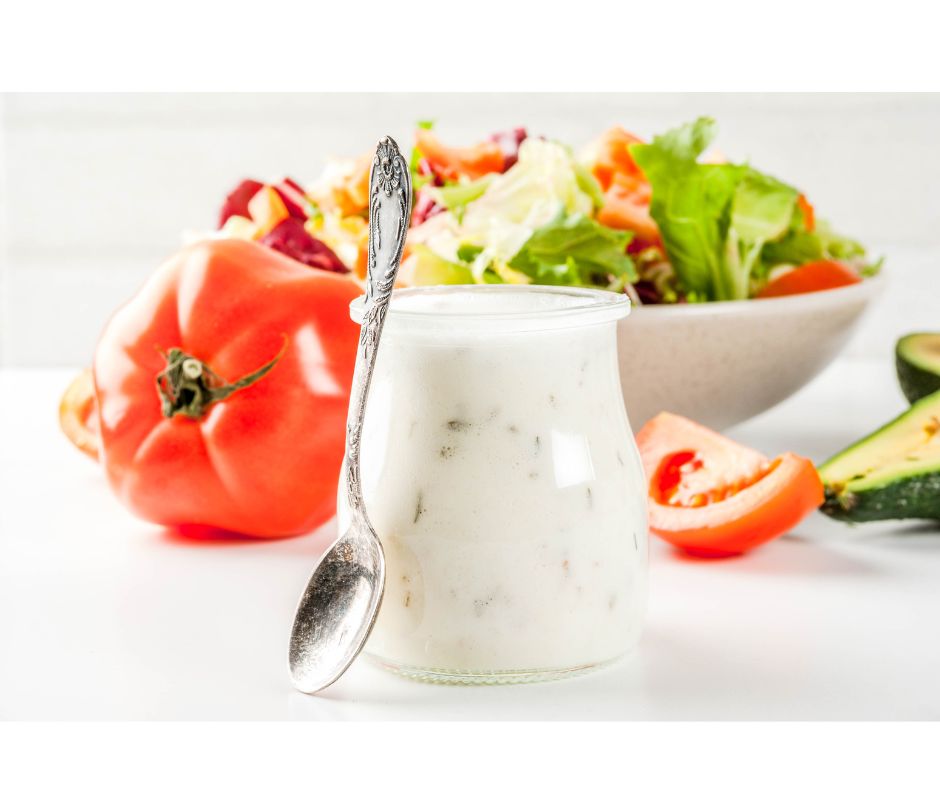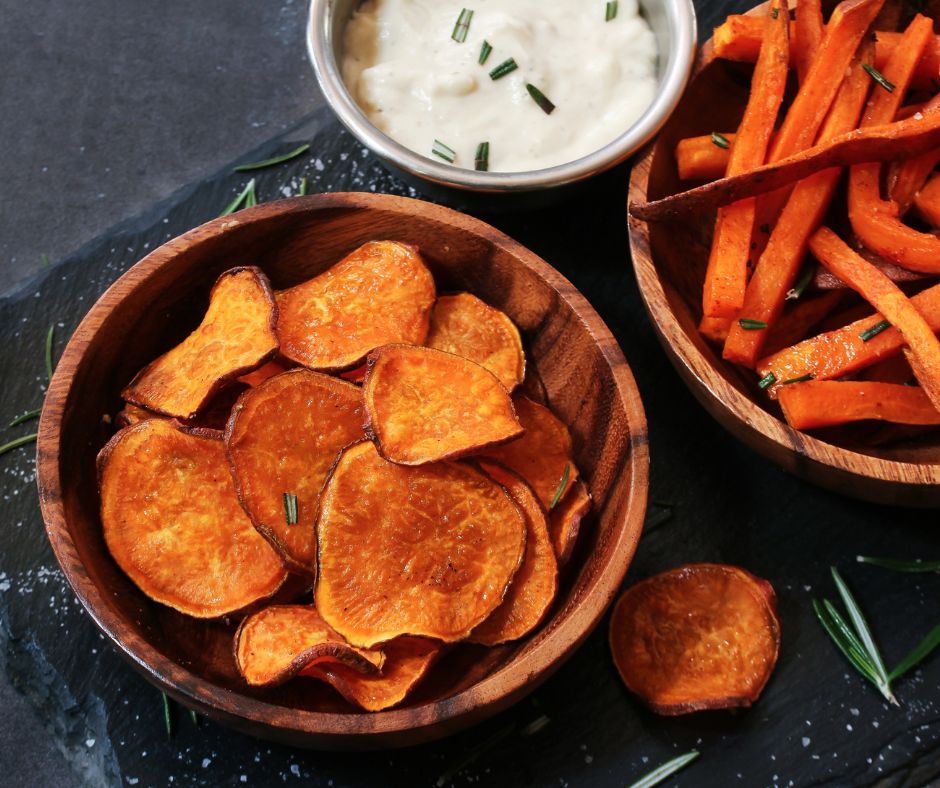 Seasoned Sweet Potato Chips:
Large Sweet Potato – washed and scrubbed
Fine sea salt, as desired
Favorite Starla's Seasoning-Sweet Flavors are great too!
-Using a mandolin, slice the potato into very thin slices, with or without the peel.
-Preheat oven to 400F
-Line a baking sheet with parchment paper
-Arrange the potato slices in a single layer on the parchment lined baking sheet
-Sprinkle the tops with sea salt, along with seasonings
-Bake in the center of the oven for 10 minutes.
-After 10 minutes, the edges will begin start to crisp and curl up. -Flip each chip over, and return to the oven for another 2-3 minutes, or until desired crispness is reached. *You must continually watch them after you turn them over because they can go from crisp to charred in a matter of minutes.
If using a dehydrator
Arrange the slices into a single layer on the mesh trays, and dry at 155F (High) for approximately 2-3 hours, or until desired crispness is reached.
Grandma's Chicken and Rice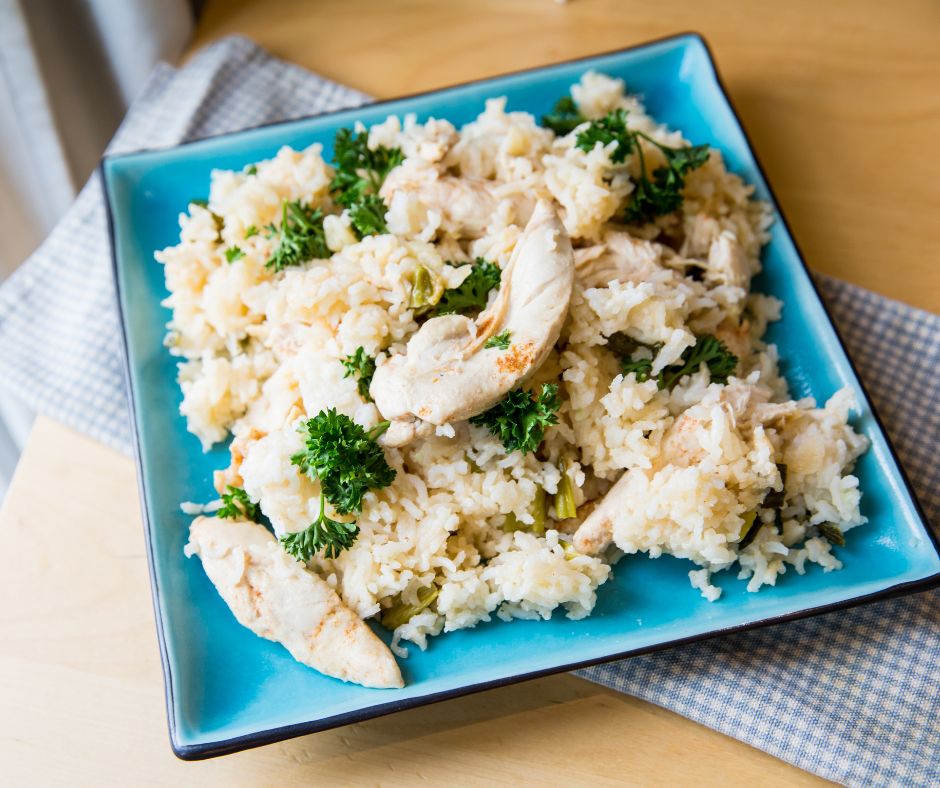 1 packet Grandma's Garden Seasoning, Peppercorn Ranch or Glorious Garlic Seasoning
1½ cups uncooked long rice
4 chicken breasts
1 can cream of chicken soup or cream of mushroom soup
2 cups water
1/2 cup chopped onions
Grease 16"x11" baking dish. Cover bottom of baking dish with uncooked rice and onions. Place chicken on top of rice. Pour soup and
water over chicken. Sprinkle Grandma's Garden or Glorious Garlic Seasoning generously over chicken.
Cover baking  dish tightly with aluminum foil. Bake at 375° for 1½ hours.
DO NOT OPEN the foil, or the rice will burn.
Cheesy Bacon Garlic Chicken Pasta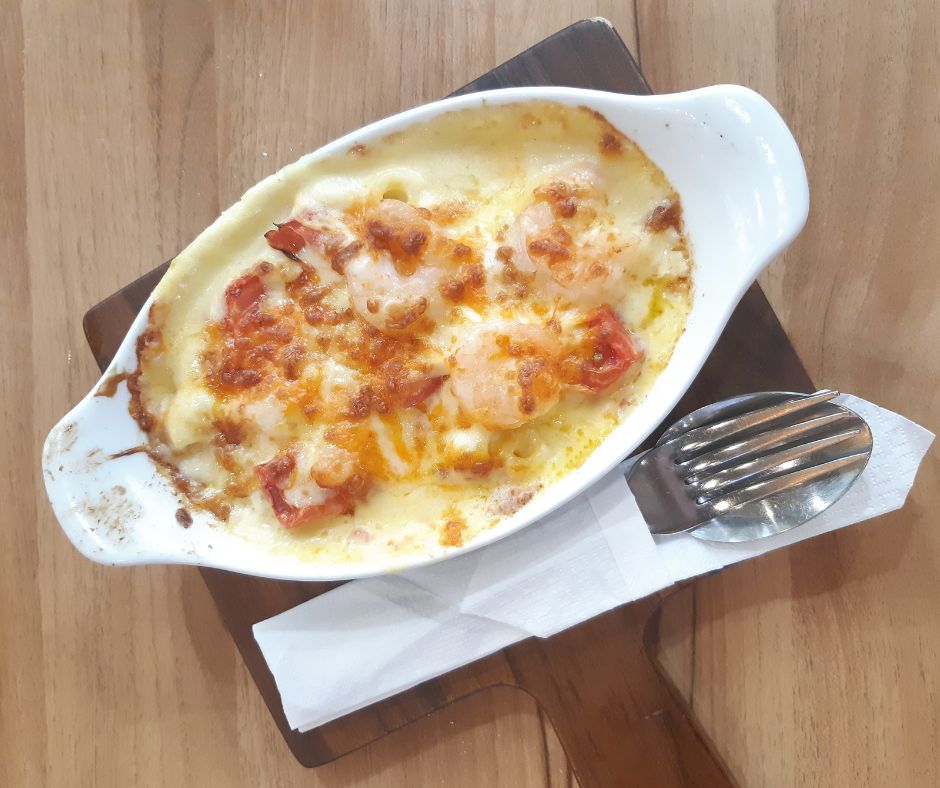 Ingredients for Cheesy Bacon Garlic Chicken Pasta:
8 ounces penne pasta
1 Tablespoon butter
1 Tbsp flour
2 Tbsp dry Glorious Garlic seasoning mix *
2 cups milk
1 cup shredded cheddar cheese
1/3 cup cooked, chopped bacon
2 cups cooked chopped chicken
*Optional ½ chopped cooked onion
Directions: In a large pot, cook pasta according to package directions. Drain and set aside. In same pot melt butter and the add flour and stir. Cook flour for 1 minute. Slowly whisk in milk. Continue cooking until sauce thickens. Stir in Glorious Garlic mix and cheese. Stir until cheese melts. Add chicken, bacon and pasta and optional onion. Stir until well blended. Enjoy!
* Also excellent made with Peppercorn Ranch, Salsa, or Habanero
Creamy Avocado Dressing or Dip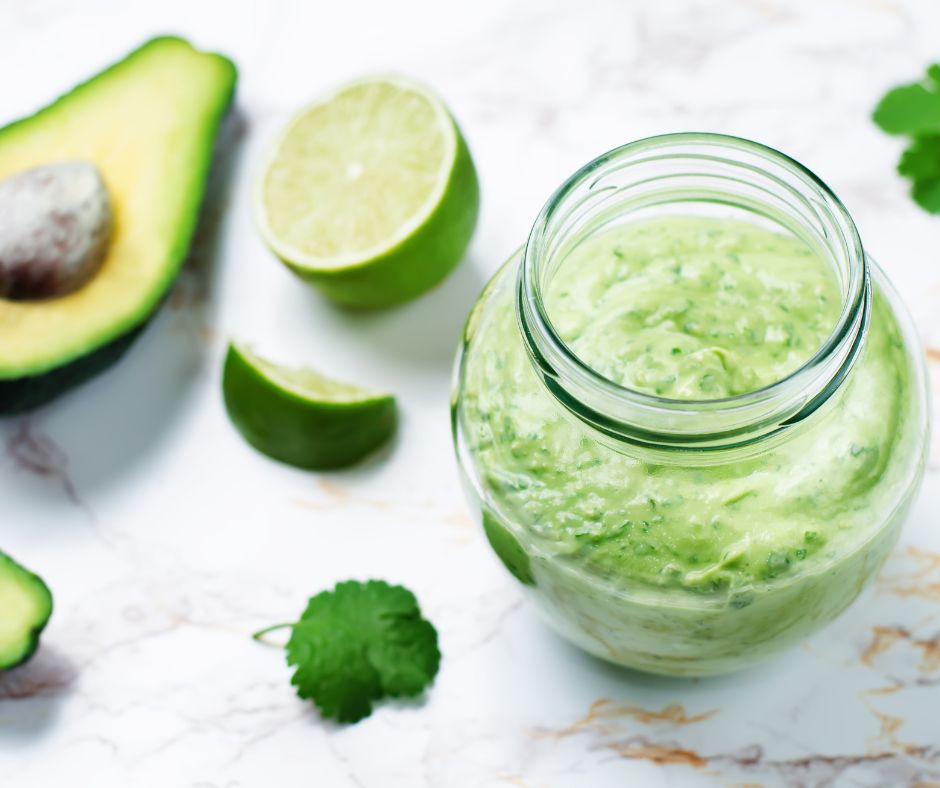 1 large avocado, peeled and pitted 
2 tablespoons lemon juice
1/2 cup mayonnaise                               
1/2 cup sour cream
1/2 teaspoon Worcestershire sauce   
1/3 cup chopped onion
2-3 tsp. Glorious Garlic, Citrus Dill, Peppercorn Ranch, Greek Onion, Mango Chipotle or Buffalo Wing Ranch Seasoning
Salt to taste
Optional: Dash cayenne pepper. Thin with coconut milk or milk.
Place all ingredients in a food processor and blend until smooth. Chill and serve.
SEASONED OYSTER CRACKERS: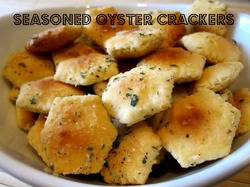 SEASONED OYSTER CRACKERS: 
In a large Zipper bag mix 3/4 cup oil and 1 package Seasoning.  
Add 2 bags of oyster crackers and mix until crackers are completely coated. 
Pour onto 2 cookie sheets. 
Bake at 250° for 10-15 minutes or until golden brown, stir occasionally. 
Cool completely and store in an airtight container. 
Chili Garlic Mashed Potatoes
Cheesy Bacon Ranch Mac & Cheese
1 packet BLT or Cheesy Bacon Ranch 
8-oz. pkg. elbow macaroni, uncooked
1/4 cup butter
8-oz. pkg. shredded Colby-Jack cheese
10-3/4 oz. can Cheddar cheese soup
2 cups pasteurized cheese spread, cubed
1 cup milk
Boil macaroni for 5 minutes and drain. In a medium saucepan, over medium heat, combine butter and Colby-Jack cheese. Stir mixture until cheese is melted, then pour it into a slow cooker. Add remaining ingredients except macaroni, and mix well. Stir in cooked macaroni, and mix until well combined. Cover and cook on low setting for 1-1/2 to 2-1/2 hours, stirring occasionally. 
Serves 4 to 6.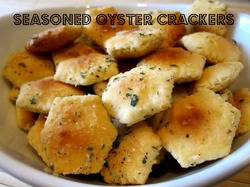 SEASONED OYSTER CRACKERS: 
In a large Zipper bag mix 3/4 cup oil and 1 package Seasoning.  
Add 2 bags of oyster crackers and mix until crackers are completely coated. 
Pour onto 2 cookie sheets. 
Bake at 250° for 10-15 minutes or until golden brown, stir occasionally. 
Cool completely and store in an airtight container.