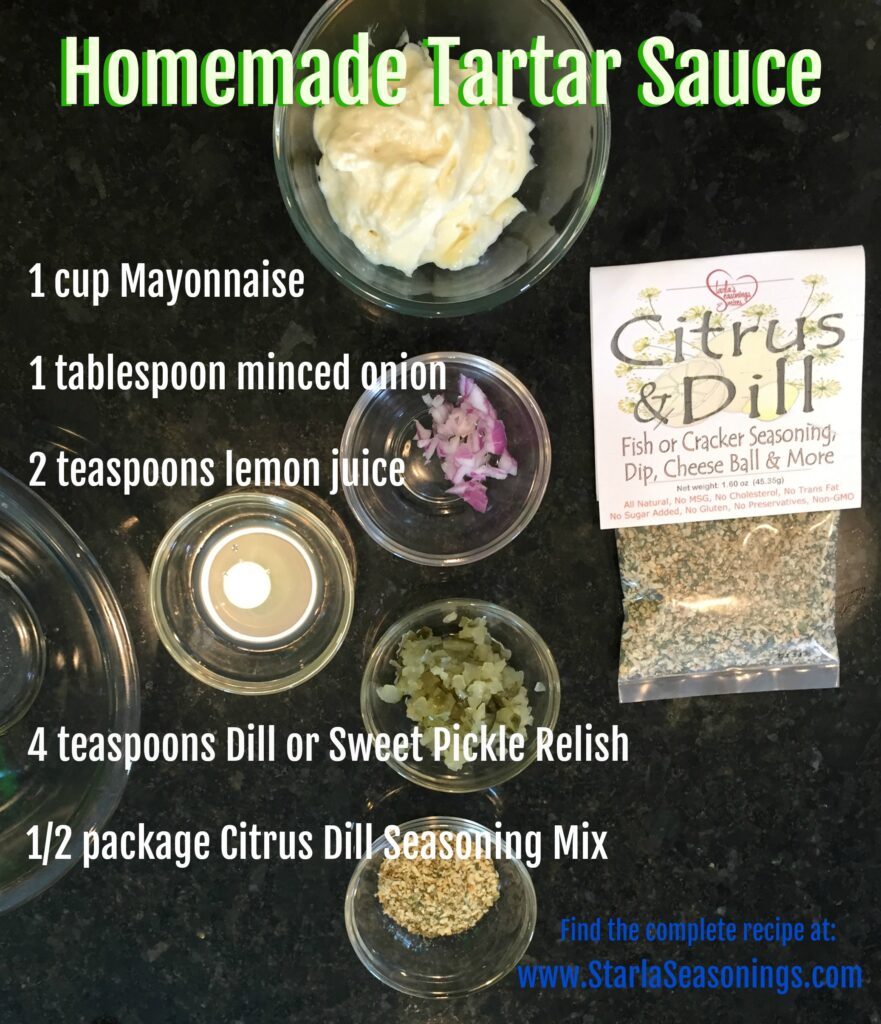 Homemade Tartar Sauce Recipe
1 cup Mayonnaise
4 teaspoons Sweet Pickle Relish or chopped dill pickles
1 tablespoon minced onion
1/2 package Citrus Dill Seasoning Mix
2 teaspoons lemon juice (fresh or bottled)
salt and pepper to taste
Combine all ingredients together in a small bowl. Refrigerate for at least an hour before serving (overnight if you have the time!) to let the flavors combine. Serve with fish or mixed into your deviled eggs
​Grilled Trout with Citrus Dill Seasoning Mix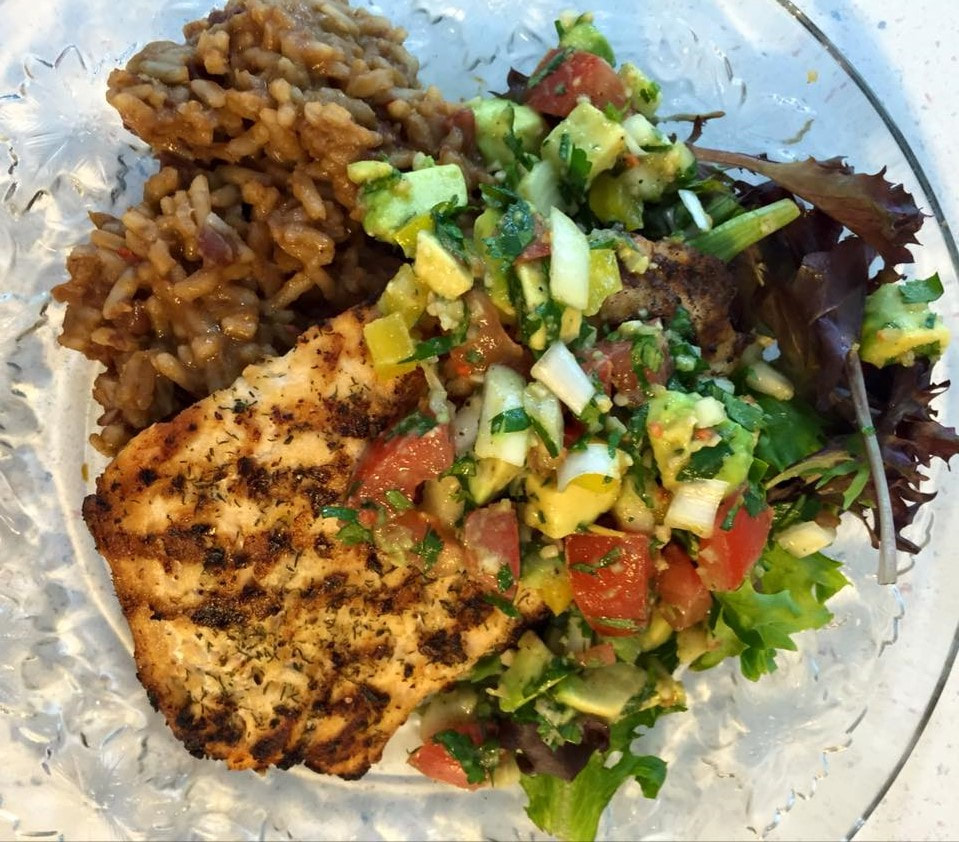 ​Lightly coat trout with olive oil.
Sprinkle Citrus Dill Seasoning on both sides of fish.
Grill on both sides until trout flakes easily with a fork.

You can use salmon, swordfish, cod, tilapia, halibut, and tuna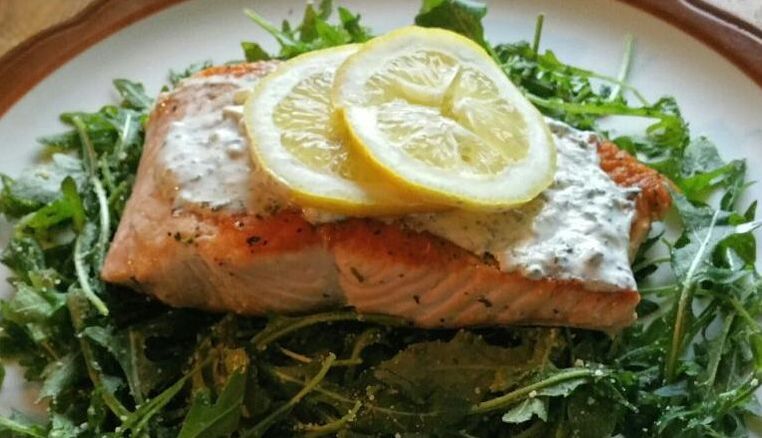 Citrus Dill Pan Fried Salmon
3 (6oz) wild salmon fillets
Kosher salt
Freshly cracked pepper
1/2 C. Sour cream
1 Tbsp. Fresh thyme – chopped
1 Tbsp. of Citrus Dill Seasoning
Rub salmon with olive oil. Spinkle with salt, pepper, and thyme. Cook over medium high heat. Add 1 tablespoon of olive oil to pan. Add salmon to hot pan skin side down. Cook 4 – 5 minutes till starting to brown. Flip over cook 3-4 minutes.
Mix together sour cream, 2 teaspoons thyme, Starla's Citrus Dill Seasoning, 1/2 teaspoon of salt and pepper.
Serve sauce over salmon.
Served on a bed of arugula mixed with EVO, black pepper and Parmesan

* also outstanding with Mustard Horseradish, Grandma's Garden or Glorious Garlic.
Smoked Salmon Dip or Spread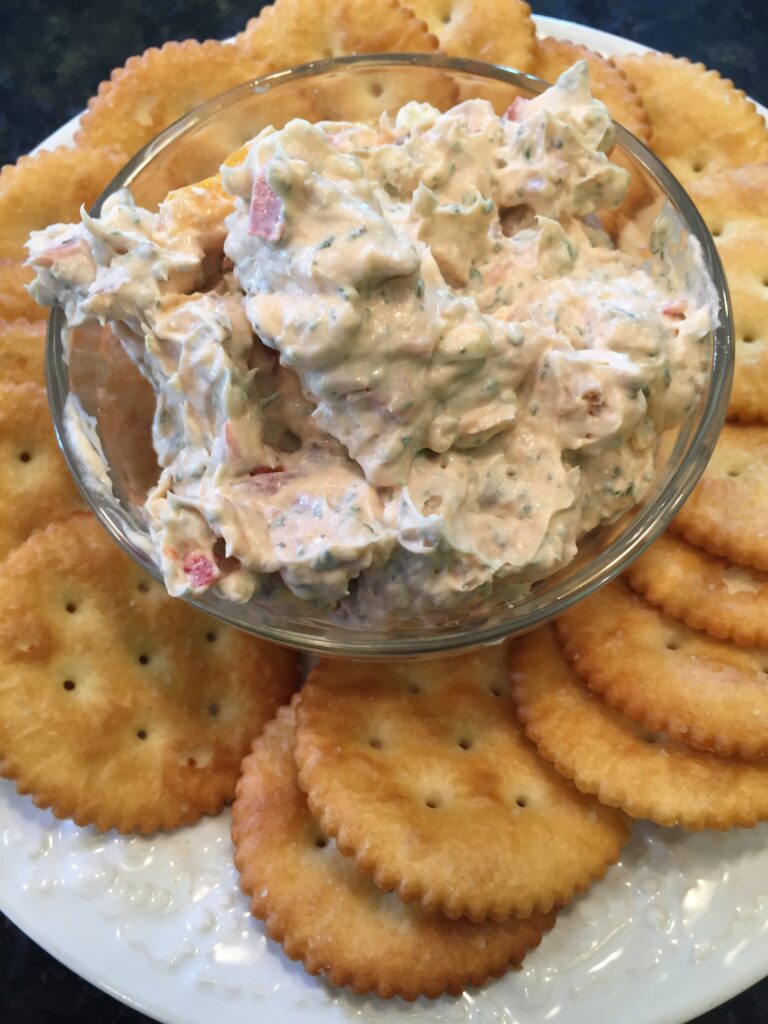 1/4 pound (4 ounces) smoked salmon, minced
8 ounces cream cheese, softened
1/2 cup sour cream
1 tablespoon freshly squeezed lemon juice  
3 tablespoon Citrus Dill Seasoning Mix
Salt and freshly ground black pepper
Cream the cream cheese with an electric mixer until smooth. Add the sour cream, lemon juice, Seasoning Mix, salt and pepper to taste. Add the smoked salmon and mix well. Chill and serve with crackers or as a sandwich spread.
Seasoned Beer Battered Fish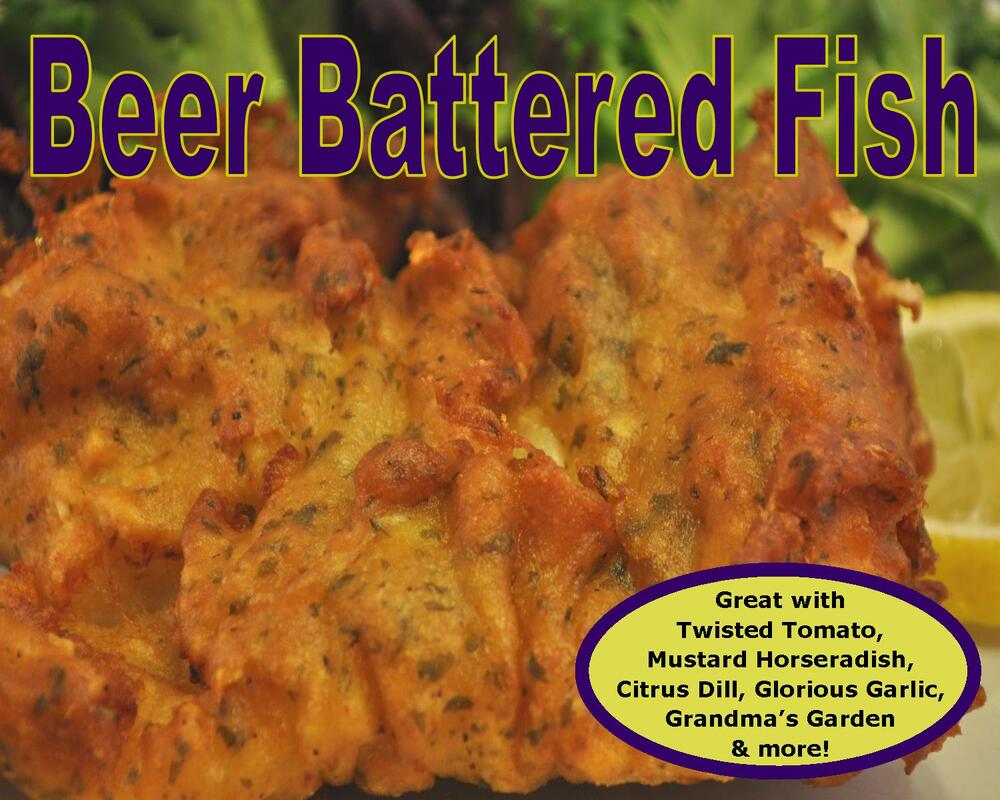 BEER BATTERED FISH:
Preheat fryer to 365.
Wisk together 3 egg yolks, 12 oz beer, 1 1/2 cup flour and 1 package of Citrus Dill Seasoning until blended.
Refrigerate for 2 hours.
Wet fillets and cover well with flour.
Dip into batter until covered.
Fan into oil, so fillets do not stick. 
Fry the fish until golden brown, and they flake easily with a fork.
Use Batter for onion rings, chicken strips, pork tenderloin medallions and more.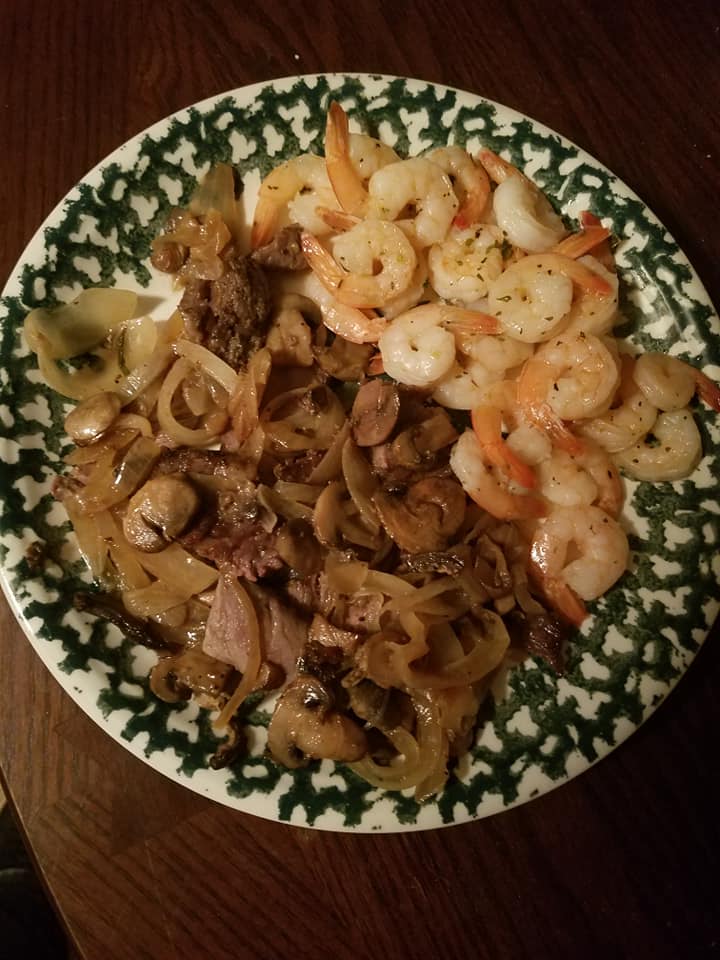 I can thank my good friend Dan for this terrific new recipe!
Oven Baked Shrimp
1 pound medium Shrimp cleaned. Tails pulled if you like.
2 Tablespoons Olive oil
1 Tablespoons Starla's Seasonings Citrus Dill or Pesto Parmesan Mix
2 Tablespoons butter halved
Feed 3-4 people. You can add more of the Starla's Seasonings mix if you like a stronger taste. I found the one tablespoon plenty.
Mix Olive oil and seasoning and pour over shrimp in one gallon ziplock bag. Allow shrimp to rest, toss a few times over one hour. At the end of one hour preheat oven to 350 degrees. On a cookie sheet with sides pour shrimp mixture, make sure it is a single layer. Place cookie sheet with shrimp mixture into oven for 8 minutes. At the end of 8 minutes place butter into shrimp mixture and toss to coat shrimp with butter, then plate shrimp.
Add a bottle of Strongbow gold apple or a nice glass of Cedarburg's Riesling and enjoy.
Bluegills with White Wine and Butter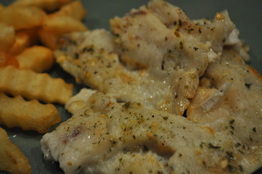 ​This was the easiest recipe to prepare and so tasty! 
Directions: 
Freeze your tail off on the ice to get the bluegills. Drink coffee to warm up while you have your sweet husband clean them. 

Lightly greased a pan with edges, and placed a layer of bluegills* inside. 

Melt 1/3 cup butter and mixed it with 1/3 cup of white wine, and poured it over the fish. Sprinkle with Glorious Garlic Seasoning Mix or Citrus Dill Seasoning Mix

Bake at 350 degrees until they flake easily with a fork.
 
*Also good with cod, walleye, salmon, perch and more.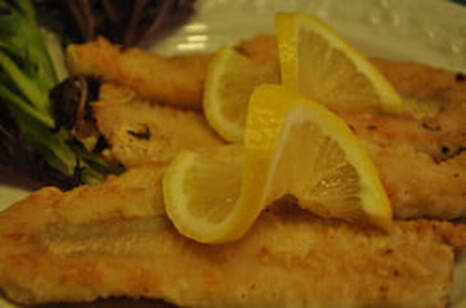 Recipe:
Combine 1/2+/- package Citrus Dill Seasoning, 1/2 cup flour, 1/2 tsp. salt.
Wet fish fillets with water and roll in Seasoning mixture.
Add 3+ Tbsp. of oil to skillet.
Fry fillets on medium heat (approximately 4 minutes each side) or until fish flakes easily with a fork.
Garlic Crusted Salmon or Trout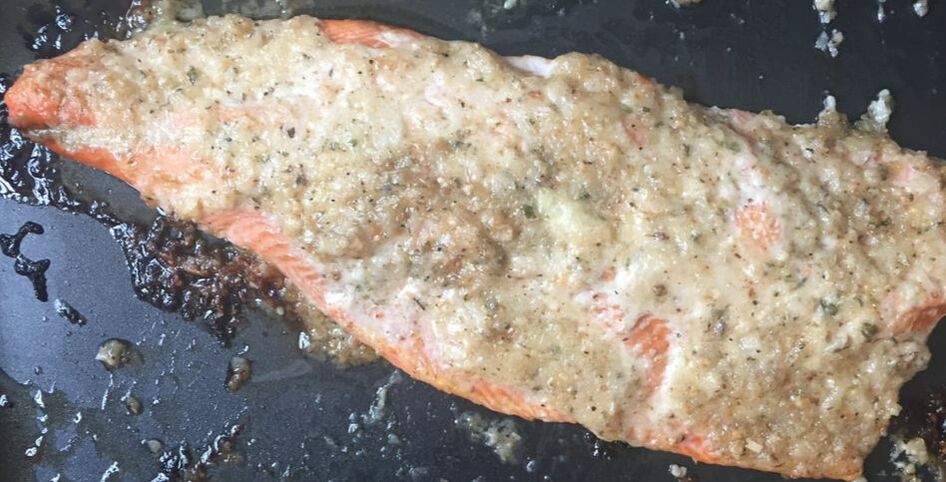 1 cup Mayo
3 tbsp Glorious Garlic Seasoning
Chopped fine 3 green onions or 1/4 white onion 
1-2 squeezes of lemon juice
3 shakes seasoning salt
Refrigerator 1 hour
Spread mixture on salmon or trout. Bake 350 for 15-20 minutes.
*This is also excellent with Peppercorn Ranch, Citrus Dill, Mustard Horseradish or Grandma's Garden
Grandma's Cheesy Seasoned Chicken, Pheasant,Turkey or Pork Chops
1 packet of Starla's Seasoning Mix
1½-2 cups shredded cheese
4 chicken breasts
2 cups sour cream
Grease 9"x11" baking dish.
Place chicken into baking dish.
Mix Seasoning Mix into sour cream and add 1 cup of shredded cheese
Cover tops of meat with mixture then sprinkle with remain cheese.
Bake at 375° for 25 + minute or until internal temperature reaches 165 degrees.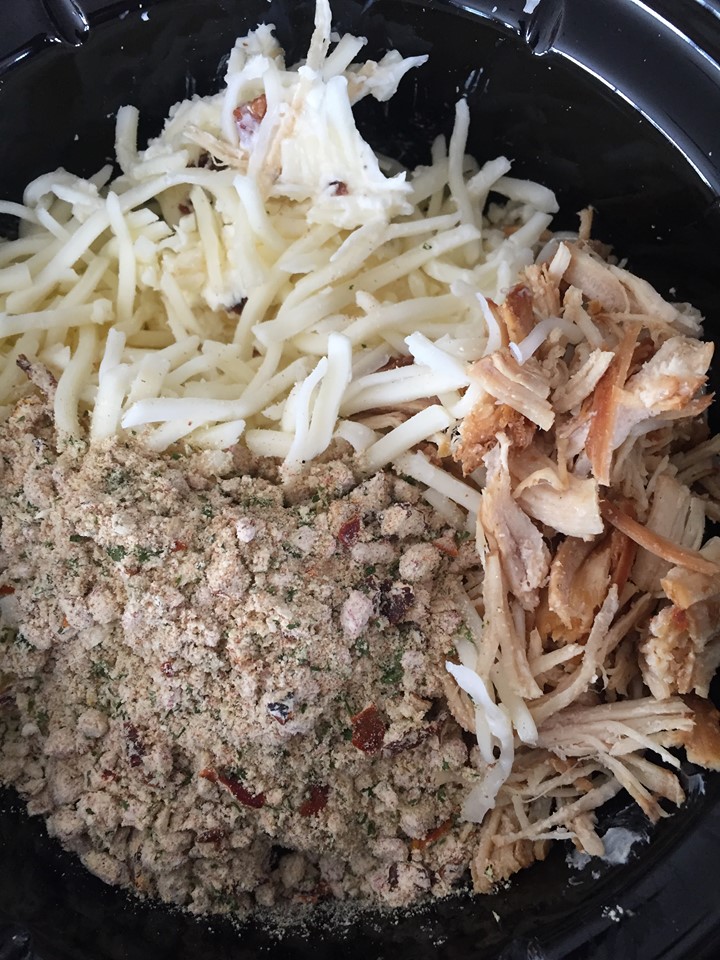 Ingredients:
16 oz (2 bricks) softened cream cheese
½ cup mayonnaise
1 package of Buffalo Wing Ranch Seasoning Mix or your favorite Starla's Seasoning or Dip Mix
1 cup shredded cheese
1 cup cooked shredded chicken, pheasant or turkey, lump crab-meat or one 6-ounce can crab-meat, drained, flaked, and cartilage removed.
1/2 cup cooked and crumbled Usinger's bacon

Directions:
Mix together all the above ingredients until well combined. Heat until bubbly in your oven, microwave or slow cooker.
Enjoy with Starla's Garlic & Herb Beer Bread, chips, sliced baguettes, nachos or vegetables.
OVEN: Place mixture into an oven safe 16 oz baking dish and bake in a preheated 400 degree oven for 20 minutes or until warm and bubbly
MICROWAVE: Microwave until bubbly hot.

SLOW COOKER: This recipe is also easy to prepare in a slow cooker: add all ingredients to slow cooker and stir. Put on low for 2 hours. Keep on WARM, but watch and stir, so it does not overheat and dry out.