50% High Profit Seasoning, Dip & Mixes Fundraiser
If you are looking for an no-hassle, easy fundraiser for your school, church, group or other cause look no further!
Easy 50% Profit Fundraisers
Make your next Fundraiser Easy, Convenient & Profitable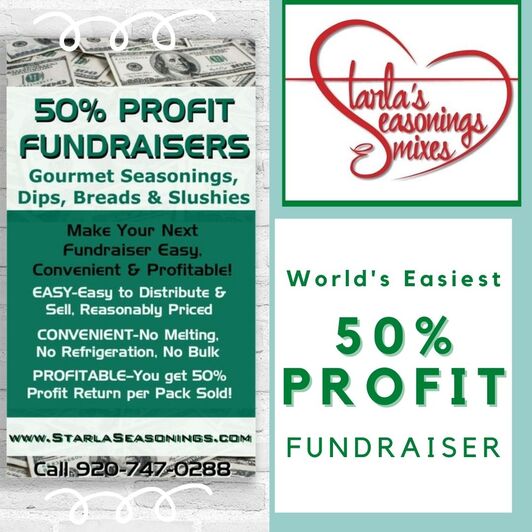 Easy- Easy to distribute and sell, and reasonably priced.
Convenient- No refrigeration, No melting and No bulk.
Profitable- You sell the seasonings & dips for $6.00 and you keep $3.00.
The only other cost is the shipping. There are no handing fees, and no minimums.
Start and end your fundraiser whenever it is convenient for you and your group.
*Happy to work with small groups or even individuals!
Feel free to contact me for more information or with any questions
Need More Information or Have ?
Easy 50% Profit Fundraising Forms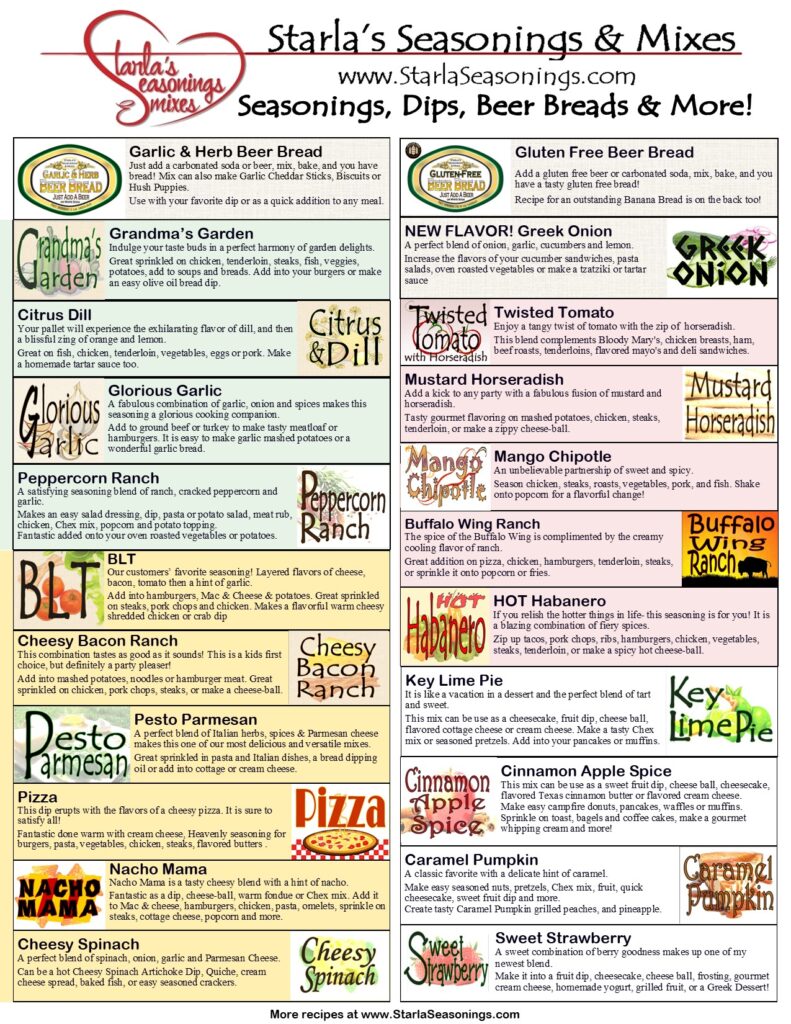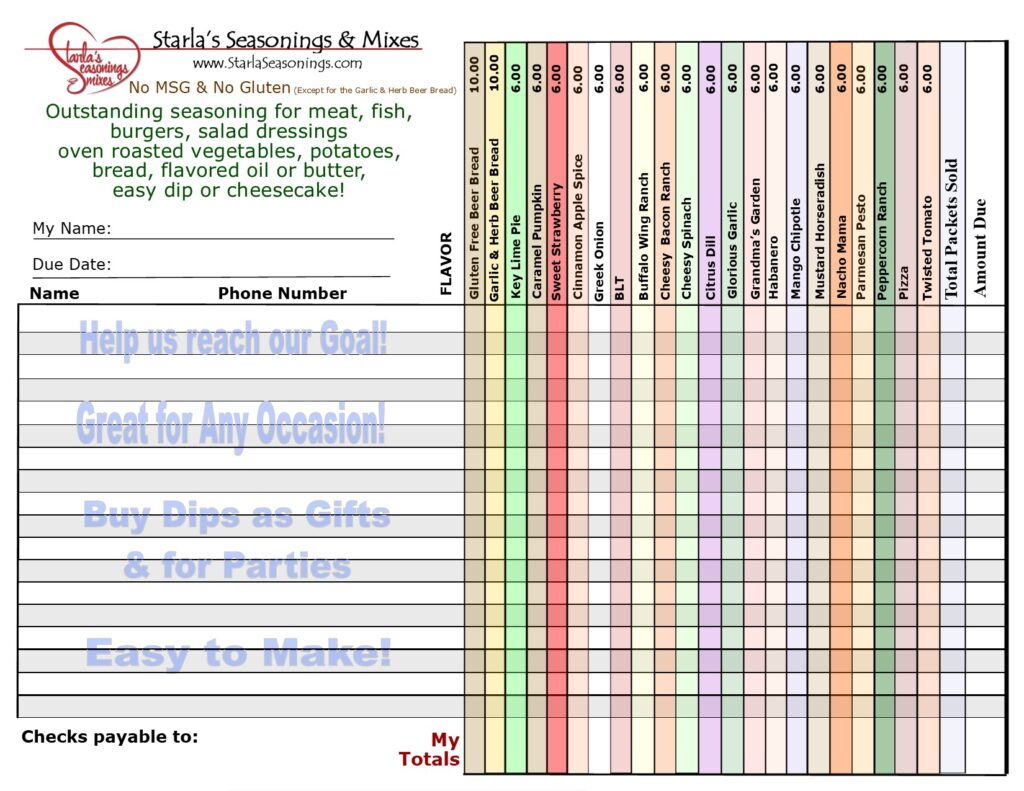 Fundraising Forms without ​Bread & Slushy Mixes